Lifestyle Communities Limited (
ASX:LIC
) outperformed the real estate development industry on the basis of its ROE – producing a higher 18.71% relative to the peer average of 11.66% over the past 12 months. However, whether this above-industry ROE is actually impressive depends on if it can be maintained. A measure of sustainable returns is LIC's financial leverage. If LIC borrows debt to invest in its business, its profits will be higher. But ROE does not capture any debt, so we only see high profits and low equity, which is great on the surface. But today let's take a deeper dive below this surface.
Check out our latest analysis for Lifestyle Communities
Breaking down ROE — the mother of all ratios
Firstly, Return on Equity, or ROE, is simply the percentage of last years' earning against the book value of shareholders' equity. For example, if the company invests A$1 in the form of equity, it will generate A$0.19 in earnings from this. Investors seeking to maximise their return in the Real Estate Development industry may want to choose the highest returning stock. However, this can be misleading as each firm has different costs of equity and debt levels i.e. the more debt Lifestyle Communities has, the higher ROE is pumped up in the short term, at the expense of long term interest payment burden.
Return on Equity = Net Profit ÷ Shareholders Equity
ROE is measured against cost of equity in order to determine the efficiency of Lifestyle Communities's equity capital deployed. Its cost of equity is 8.55%. This means Lifestyle Communities returns enough to cover its own cost of equity, with a buffer of 10.16%. This sustainable practice implies that the company pays less for its capital than what it generates in return. ROE can be broken down into three different ratios: net profit margin, asset turnover, and financial leverage. This is called the Dupont Formula:
Dupont Formula
ROE = profit margin × asset turnover × financial leverage
ROE = (annual net profit ÷ sales) × (sales ÷ assets) × (assets ÷ shareholders' equity)
ROE = annual net profit ÷ shareholders' equity
Basically, profit margin measures how much of revenue trickles down into earnings which illustrates how efficient the business is with its cost management. Asset turnover reveals how much revenue can be generated from Lifestyle Communities's asset base. The most interesting ratio, and reflective of sustainability of its ROE, is financial leverage. We can assess whether Lifestyle Communities is fuelling ROE by excessively raising debt. Ideally, Lifestyle Communities should have a balanced capital structure, which we can check by looking at the historic debt-to-equity ratio of the company. The ratio currently stands at a sensible 24.29%, meaning Lifestyle Communities has not taken on excessive debt to drive its returns. The company is able to produce profit growth without a huge debt burden.
Next Steps:
While ROE is a relatively simple calculation, it can be broken down into different ratios, each telling a different story about the strengths and weaknesses of a company. Lifestyle Communities exhibits a strong ROE against its peers, as well as sufficient returns to cover its cost of equity. Its high ROE is not likely to be driven by high debt. Therefore, investors may have more confidence in the sustainability of this level of returns going forward. Although ROE can be a useful metric, it is only a small part of diligent research.
For Lifestyle Communities, there are three essential factors you should further examine: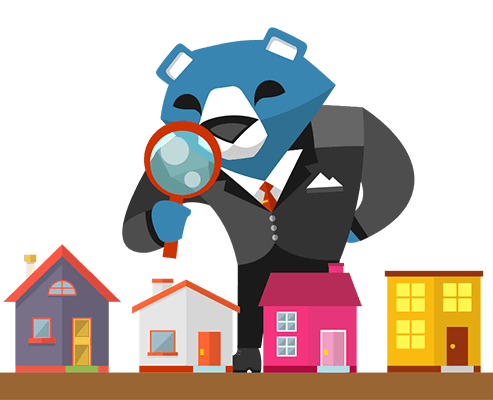 The easiest way to discover new investment ideas
Save hours of research when discovering your next investment with Simply Wall St. Looking for companies potentially undervalued based on their future cash flows? Or maybe you're looking for sustainable dividend payers or high growth potential stocks. Customise your search to easily find new investment opportunities that match your investment goals. And the best thing about it? It's FREE. Click here to learn more.