By Rotimi Agbana
Over the years, artistes and record labels' feuds have gradually become part of the dynamics associated with the music industry the world over, and Nigeria is not left out.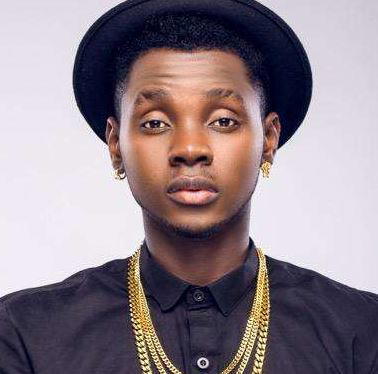 In fact, in the history of the Nigerian music industry, hardly is there any subsisting record label not guilty of this trend. From Choc City vs. Brymo, Harrysong vs. Five Star Music, Emma Nyra vs. MMMG, Runtown vs. Ericmany Records, Chidinma vs. Capital Hills, and recently Skibii vs. Five Star Music, among many others.
So, it was not much of breaking news when news headlines went viral with reports that G-Worldwide Entertainment had dragged one of its legally signed artistes, Kiss Daniel to court for breaching the seven-year recording and artiste management contract he signed with the company in 2013.
But in defence, Kiss Daniel, who had earlier announced his exit from G-Worldwide with the launch of his own label imprint, FLYBOI I.N.C, denied all allegations leveled against him, claiming that he had since terminated his contract with G-Worldwide since October 30, 2017, a claim the label has since debunked as a lie.
Recall that on Tuesday, December 5, 2017, the management of G-Worldwide released an official statement indicting Kiss Daniel of breaching the contract he signed with the label by illegally floating an independent record label named 'FLYBOI I.N.C, appointing a new manager, negotiating and entering into performance deals and using the stage name 'Kiss Daniel' without the consent and permission of G-Worldwide, which Kiss Daniel's legal counsel wasted no time in refuting by setting the records straight with an official statement of their own.
The question on the lips of music pundits, critics and fans now is, who is saying the truth, Kiss Daniel or G-Worldwide? G-Worldwide claimed the seven-year contract he signed with the label is yet to expire and that there was never a time they revisited the contract to make adjustment to enable him terminate it prior to its expiration, while Kiss Daniel claimed he has terminated the said contract since October 30th.
G-Worldwide further claims that the court order and everything stated thereof is valid and from information made available to Showtime Kiss Daniel is alleged to have intentionally avoided receiving the court documents when he was informed that an official from the Ikeja High Court came to deliver the documents to him at his Lekki Residence on Tuesday morning.
Kiss Daniel's former manager, Louiza Williams confirmed to Showtime in an exclusive chat that everything G-Worldwide has put out is 100% true and only the court can determine the next line of action because the label is not ready to banter words on social media with Kiss Daniel or his lawyers.
"Everything on the court documents and public notice are valid; whatever it is, I think the court would decide because I'm not a legal practitioner and I don't know much about law, but all the information in the documents is valid. No need to be arguing on social media, no lawyer will want to engage in such, that's all for now, until we meet in court on the fixed date", she said.
When Showtime contacted a source in Kiss Daniel's camp to set the record straight, he said; "Kiss Daniel doesn't want to talk to anybody on this matter for now, the matter is already in court and as you can see what he already wrote on social media, he's going to win this case and its going to be a sweet victory for him."
However, according to the court order, the case has been adjourned for hearing on the 9th of January, 2018, and pending that time, both parties have been ordered to maintain the status quo under the recording contract.