The Samsung Galaxy Fold is an expensive, complicated piece of kit, so we're both fascinated and appalled to see someone take it apart. Still, it sure is interesting to see what makes the phone "tick".
The hinge is a complicated mechanism consisting of five parts, whose goal it is to unfold the screen and keep it flat when the phone is open and fold it back up when the user closes it. The gears of the mechanism are reminiscent of a mechanical watch. This hinge was reportedly redesigned many times during the development process.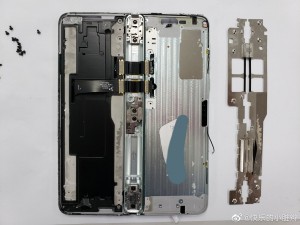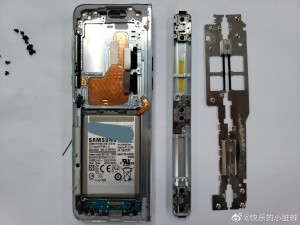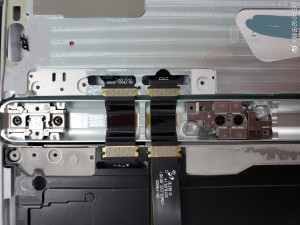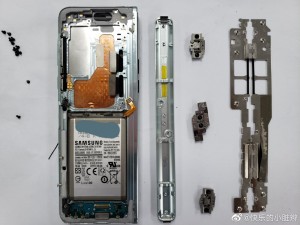 A close up look at the Galaxy Fold hinge mechanism
The person who disassembled the Galaxy Fold and posted the photos on Weibo reports that the hinge relies on very precise alignment (which hugely complicates the assembly process). If the components go out of alignment, the hinge could damage the screen.
Samsung is investigating reports of failing screens, it will be interesting to see if there's more to the issue than just the protective foil that some removed.
Anyway, it turns out that the large foldable screen is fairly easy to remove, it's soft "like rubber". The small external screen is the one that caused issues, shattering during the disassembly.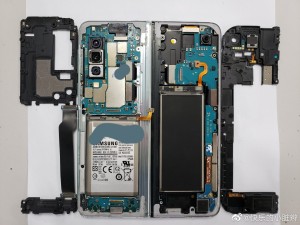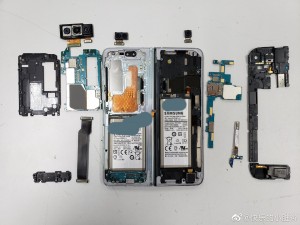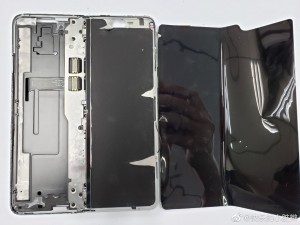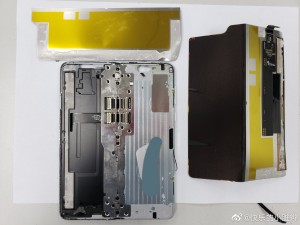 The internals of the Samsung Galaxy Fold
The two halves of the Samsung Galaxy Fold are connected by a pair of ribbon cables. Curiously, the two batteries are of different shape. It's not clear if their capacities are identical, though (the labeling says "TBD mAh, TBD Wh").
We're yet to see how much Samsung will charge for replacing either screen on its $1,980 phone. But in case the price didn't make it clear, this is an early adopter's device.
Source 1 | Source 2 (in Chinese)