Agro-industries offers a perfect way to convert the raw agricultural materials in value added products whereas generating income as well as employment that contribute to the overall economic growth in developed & developing countries.
The food processing converts huge, perishable and inedible materials in useful and palatable foods and beverages. And processing contributes to the food security just by reducing the waste or loss in food chain and increasing the availability of food and marketability. Food can be processed to improve the safety and quality in agro-industry.
 Agriculture is vast
Agriculture is not only about farming, but it has a huge range of the career opportunities, which includes in the plant sciences, food sector, technology, and much more. Number and kind of employers searching for the new workers are quite vast, with over 66,000 job openings in 2012 & 2020, and employment rate for the agricultural graduates seeking employment is around 100%.
Massive food & drink sector rests over backbone of farming sector that means in agriculture, there're the jobs for everything when it comes to farm and store. Also, there is a wide range of the industries supporting farming sector, like food sciences & crop researchers.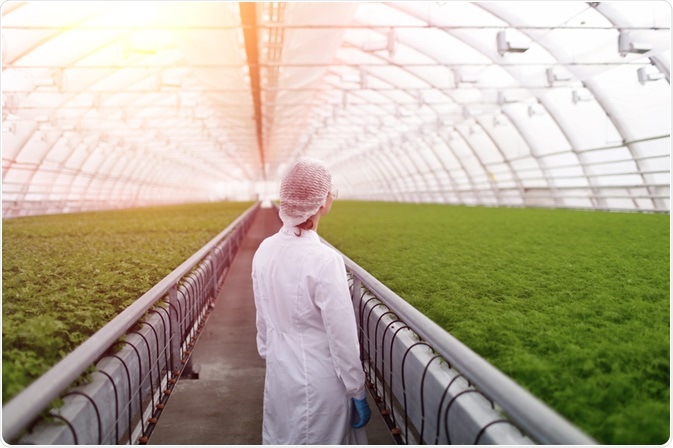 There's a huge agri-supply industry that specializes in selling the inputs, which includes seeds, machinery and fertilizer, to the farmers. All of them require research & development teams, digital experts, creative marketers, and more.
Important Components of the Agribusiness
Some components of agribusiness sector are given below:
Agrichemicals
Agrichemicals and agrochemicals are fertilizers, pesticides, and even growth chemicals that are used in agricultural process. Lots of agrochemical company's work to supply agriculture industry with the chemicals & other innovative solutions required.
Breeding
Breeding generally refers to branch of the agriculture that mainly focuses on raising the animals for the food products or breeding of the plant species that produce the genetically-enhanced seed.
Machinery & Equipment
Machinery & equipment segment of the agribusiness is the biggest, and this refers to all kinds of the farm machinery – which will range from the hand tools, like tractors and shovels. The biggest agricultural machinery specializes in offering farming & gardening equipment.
 Importance of agriculture:
Over 60% – 70% of population is totally dependent on the agriculture and allied activities for the livelihood
Agricultural sector offers employment to over 52% of labour
Contribution of the agriculture to total GDP is 14% – 15%.
Thus, it goes without any saying that the agriculture will potentially be the most feasible business idea. Called as Agribusiness, the agricultural business includes production, farming, marketing as well as management of the agricultural commodities such as vegetables, grains, livestock, and fruits. From the broader perspective, agribusiness consists of the conservation, resource management, sales and ranching of agricultural produce.
We always need agriculture
Population today is growing at a faster rate and it means more food & drink is required. The biggest problems society is facing today how we can feed our tomorrow. One huge part of agricultural sector gets devoted to solving such problem, and suppose you are a part of this, you might be making a history.